NVIDIA DGX™ A100 is the universal system for all AI workloads, offering unprecedented compute density, performance, and flexibility in the world's first 5 petaFLOPS AI system. NVIDIA DGX A100 features the world's most advanced accelerator, the NVIDIA A100 Tensor Core GPU, enabling enterprises to consolidate training, inference, and analytics into a unified, easy-to-deploy AI infrastructure that includes direct access to NVIDIA AI experts.
GAME CHANGING PERFORMANCE

| | | |
| --- | --- | --- |
| Analytics | Training | Inference |
| PageRank | NLP: BERT-Large | Peak Compute |
| Faster Analytics Means Deeper Insights to Fuel AI Development | Faster Training Enables the Most Advanced AI Models | Faster Inference Increases ROI Through Maximized System Utilization |
| | | |
EXPLORE THE POWERFUL COMPONENTS OF DGX A100
8x NVIDIA A100 GPUS WITH 320 GB TOTAL GPU MEMORY




12 NVLinks/GPU, 600 GB/s GPU-to-GPU Bi-directonal Bandwidth

6x NVIDIA NVSWITCHES




4.8 TB/s Bi-directional Bandwidth, 2X More than Previous Generation NVSwitch

9x MELLANOX CONNECTX-6 200Gb/S NETWORK INTERFACE




450 GB/s Peak Bi-directional Bandwidth

DUAL 64-CORE AMD CPUs AND 1 TB SYSTEM MEMORY




3.2X More Cores to Power the Most Intensive AI Jobs

15 TB GEN4 NVME SSD




25GB/s Peak Bandwidth, 2X Faster than Gen3 NVME SSDs
UNIFIED AI ACCELERATION
A100 adds a powerful new third-generation Tensor Core that boosts throughput over V100 while adding comprehensive support for DL and HPC data types, together with a new Sparsity feature that delivers a further doubling of throughput.

New TensorFloat-32 (TF32) Tensor Core operations in A100 provide an easy path to accelerate FP32 input/output data in DL frameworks and HPC, running 10x faster than V100 FP32 FMA operations or 20x faster with sparsity. For FP16/FP32 mixed-precision DL, the A100 Tensor Core delivers 2.5x the performance of V100, increasing to 5x with sparsity.
New Bfloat16 (BF16)/FP32 mixed-precision Tensor Core operations run at the same rate as FP16/FP32 mixed-precision. Tensor Core acceleration of INT8, INT4, and binary round out support for DL inferencing, with A100 sparse INT8 running 20x faster than V100 INT8. For HPC, the A100 Tensor Core includes new IEEE-compliant FP64 processing that delivers 2.5x the FP64 performance of V100.

The NVIDIA A100 GPU is architected to not only accelerate large complex workloads, but also efficiently accelerate many smaller workloads. A100 enables building data centers that can accommodate unpredictable workload demand, while providing fine-grained workload provisioning, higher GPU utilization, and improved TCO.

The NVIDIA A100 GPU delivers exceptional speedups over V100 for AI training and inference workloads as shown in Figure 2. Similarly, Figure 3 shows substantial performance improvements across different HPC applications.
MIG architecture
While many data center workloads continue to scale, both in size and complexity, some acceleration tasks aren't as demanding, such as early-stage development or inference on simple models at low batch sizes. Data center managers aim to keep resource utilization high, so an ideal data center accelerator doesn't just go big—it also efficiently accelerates many smaller workloads.
The new MIG feature can partition each A100 into as many as seven GPU Instances for optimal utilization, effectively expanding access to every user and application.
DGX comparison
Modell


DGX A100


DGX-2


DGX-1


DGX Station


GPUs

8x A100 (SXM4)

16x V100 (SXM3)

8x V100 (SXM2)

4x V100 (SXM2)

Architecture

7nm
(Release 2020)

12nm
(Release 2018)

12nm
(Release 2018)

16nm
(Release 2018)

GPU Memory pro System

320 GB (8x 40GB)

512 GB (16x 32GB)

256 GB (8x 32GB)

128 GB (4x 32GB)

Anbindung an CPU

PCIe 4.0 x16 (64 GB/s)

PCIe 3.0 x16 (32 GB/s)

PCIe 3.0 x16 (32 GB/s)



PCIe 3.0 x16 (32 GB/s)



Interconnect GPUs

NVLink Switch (600GB/s)

NVLink Switch (300GB/s)



NVLink

NVLink



Performance*

5 petaFLOPS

2 petaFLOPS

1 petaFLOPS

0,5 petaFLOPS

NVIDIA CUDA® Cores (FP32)

55.296

81.920

40.960

20.480

NVIDIA CUDA® Cores (FP64)

27.246

40.960

20.480

10.240

NVIDIA Tensor Cores (TF16)

FP16/FP32 mixed-precision

10.240

5.120

2.560

Neu: NVIDIA Tensor Cores (TF32)

3.456

--

--

--

Peak FP16 TFLOPS with FP32 Accum.

2496 / 4992 *

2048

1024

512

Multi Instance GPU support

ja

--

--

--

CPU

2x AMD EPYC 7742
64C, 2,25 GHz

2x Intel Platinum 8168
24C, 2,7 GHz

2x Intel E5-2698 v4
20C, 2,2 GHz

1x Intel E5-2698 v4
20C, 2,2 GHz

System Memory

1,0 TB DDR4

1,5 TB DDR4

512 GB DDR4

256 GB DDR4

Network InfiniBand / Ethernet

8x 200G HDR/200 GbE

8x 100G EDR/100 GbE

4x 100G EDR/100 GbE

--

Network Ethernet

2x 200/100/50/25 GbE

2x 100/50/40/25 GbE

2x 10 GbE

2x 10G GbE

Storage OS

2x 1,92 TB NVMe SSD

2x 960 GB NVMe SSD

480 GB SATA SSD

1,92 TB SATA SSD

Storage Data

Total 15 TB NVMe SSD
max. 30 TB NVMe SSD (PCIe 4.0)

Total 30 TB NVMe SSD
max. 60 TB NVMe SSD (PCIe 3.0)

Total 7,68 TB SATA SSD

Total 5,76 TB SATA SSD

Software

Ubuntu Linux
Red Hat Linux

Ubuntu Linux
Red Hat Linux

Ubuntu Linux
Red Hat Linux

Ubuntu Linux
Red Hat Linux

Gewicht

123 kg

154 kg

61 kg

40 kg

Bauform

6U / Tiefe 897 mm

10U / Tiefe 796 mm

3U / Tiefe 866 mm

Tower mit Wasserkühlung

Temperaturbereich

5 – 30°C

5 – 35°C

10 – 35 °C

10 – 30 °C

Maximum Power Usage

6,5 kW

10 kW

3,5 kW

1,5 kW

* Effective TOPS / TFLOPS using the new Sparsity feature.
Noch unentschlossen? lassen Sie sich von der Performance der DGX A100 auf unserem Testgerät überzeugen!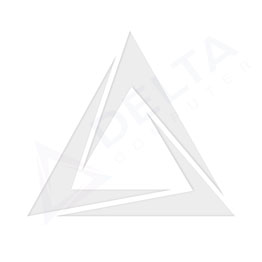 Bitte zögern Sie nicht uns zu kontaktieren. Wir sind jeder Zeit für Sie erreichbar.
Per E-Mail oder unter 040-300-672-0.